Background
Edit
Weapon Information



Name

AutoRifle

Gun Type

Slot 1 Pistol

Firing type

Weight

Medium

Mag Capacity

50

Damage Level

12 + up to 7 randomly

Belongs to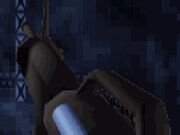 An Automatic rifle based on the model used by Duke Nukem during the Hawkens conspiracy (codenamed Murder: The EDF Conspiracy) Fires a powerful round and comes with a 50-round magazine.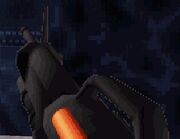 There are 2 upgrades for the Auto-rifle:
Grenade Launcher
Edit
Adds an underslung launcher that can fire grenades using Zaxtor's Sticky-bombs as ammunition.. Costs 400 credits.
Power mod
Edit
Improves the Rifle's firing power - does 15 damage per shot plus up to 9 more randomly. Costs 200 credits.